As a personal trainer who coaches in person, Stephanie Wilberding immediately pivoted to offering online workouts while we are all staying at home. Aside from a well planned and coached workout, she quickly discovered it was also important that people left the call feeling seen and connected. These few practices can be applied to any business situation where we are aiming for productivity and positivity.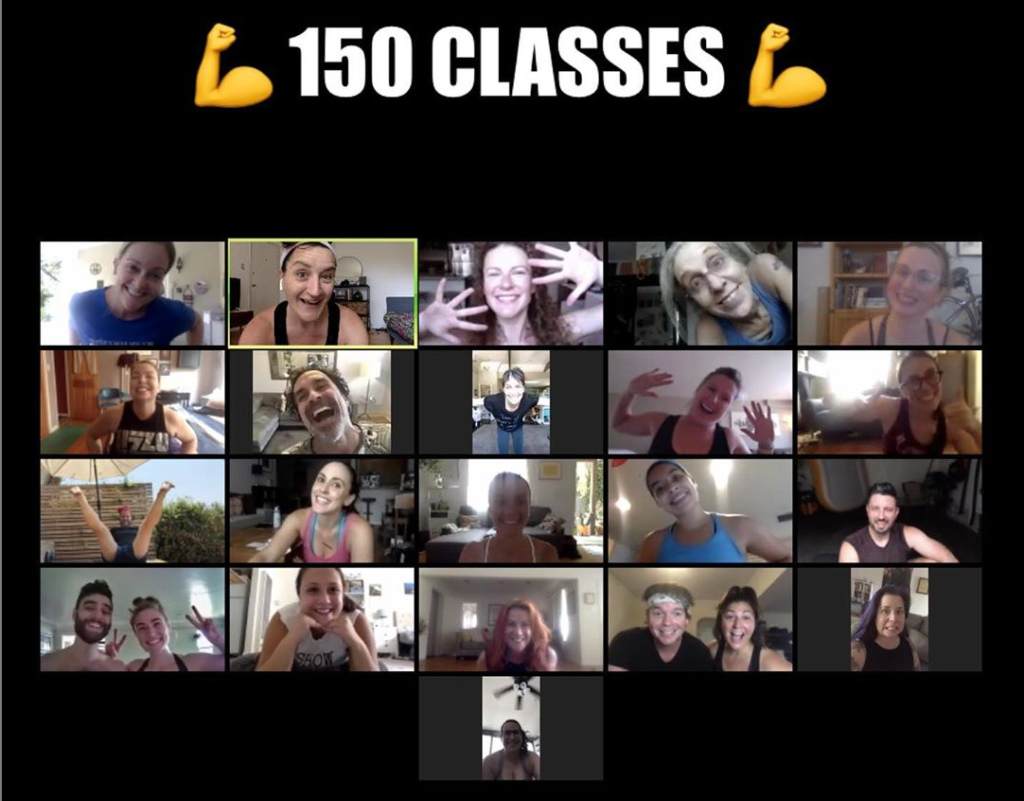 Use these tips to help you in creating a fun, rewarding online experiences with your clients. 
Set A Tone Of Ease
Even though many of us are online-savvy, it's still safe to say that engaging with colleagues or attendees completely online is new for the majority of us. Set the tone right out of the gate that we are all in this together and if it still feels unnatural, that's totally okay because that's how most of us feel.
Names, Names, Names!
Repeat people's multiple times. Ask that everyone has their username set properly and say their names more than you think you need to. Saying people names is the equivalent of eye contact in an online meeting, and is how people feel seen and appreciated.
Own The Flow
Set the tempo right at the top of your sessions with clear and concise guidelines. Doing this identifies yourself as the leader while also acknowledging that there is designated space for questions, comments and discussion. Owning the flow of the event helps everyone navigate the experience in a clear, concise way. 
End With A Community-Driven Connection
End each session with a quick round robin moment. Call on each person to answer a fun ice-breaker question. This gives everyone a moment to feel like part of a bigger community, which is so important right now. Isolation is tough, and a moment of levity can go a long way in our day.