Last year, we released a new feature called Tags. Tags help you reach out to your event participants more effectively by segmenting sessions and participants. The Tags are visible to admins only so you can group your sessions and participants for quicker editing and more effective participant communication. We wanted to highlight the proper way to utilize tags within your event and some useful benefits of assigning tags to sessions and people.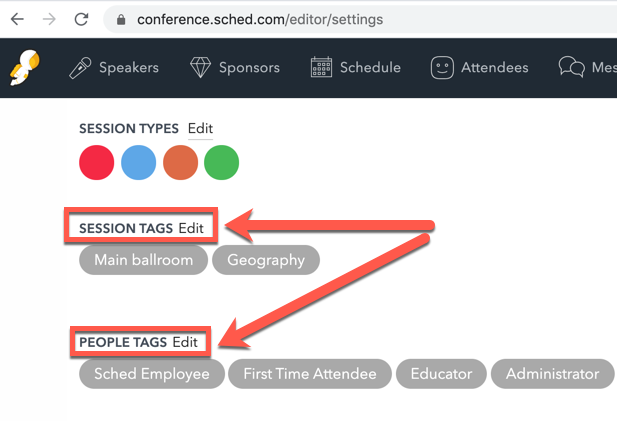 Benefits of Tags
The main benefit of applying tags to sessions is so that you can quickly filter to edit tagged sessions and pin or unpin and publish or unpublish all sessions with a particular tag. Apply tags either manually when editing individual participant profiles or sessions or add them to the appropriate column when importing attendee, speaker, and session spreadsheets.
Segment Your Participants
Tag participant profiles so you can segment your audiences when sending email communication and announcements about your events. Tags are the perfect way to make sure the right participants are getting all the information they need.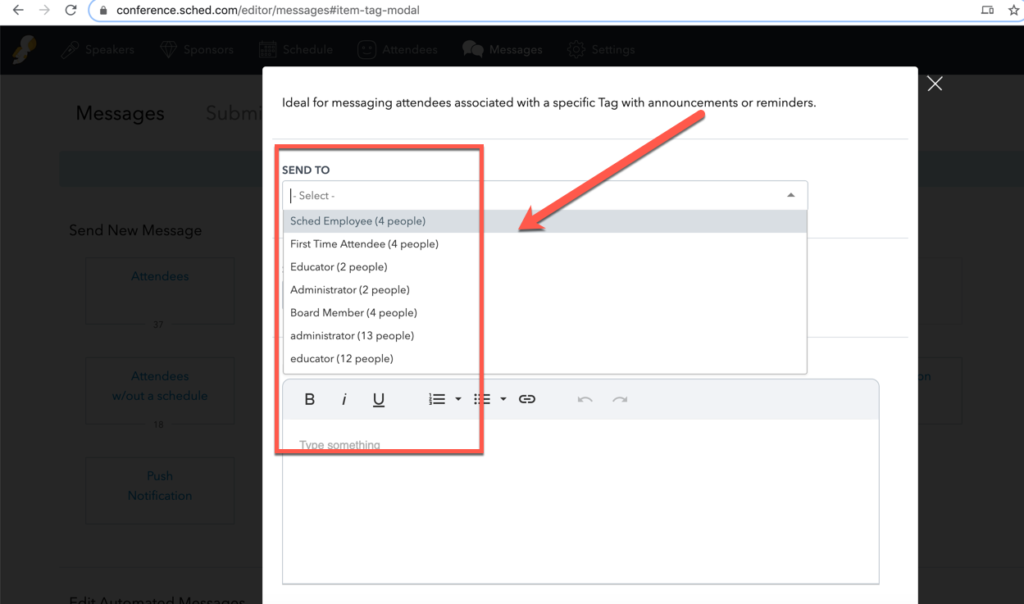 ---
Interested in learning more?
Check out our webinar How To Run Successful Virtual Events. This fast paced, 60-minute webinar will help you become a virtual event maestro answering questions such as:
How do I prepare and plan for my virtual event?
Who do I need on my team to ensure my virtual event's success?
How do I create an interactive experience with my virtual event?
What software, equipment and infrastructure do I need to organize and run my virtual event?
What are the best ways to market my virtual event?
How do I follow-up with attendees after the event is over?
This on-demand webinar is 100% free but only offered for a limited time. Sign up today before it comes down.