One of the major shifts for this year has been how companies and organizations have been forced to hold conventions, presentations, and other kinds of events that they normally hold in-person virtually instead. And while hosting a virtual event comes with many conveniences, it also presents new challenges. If you want to hold a flawless virtual event, you must make sure you have the right members of your team to work well together and make that happen. Remember that virtual events can raise the stakes for your company's reputation due to their ability to reach wider audiences than in-person events, so it's essential to make sure yours goes smoothly. In this article, we will discuss the five most important roles for those who want to organize a virtual meeting, and their corresponding responsibilities.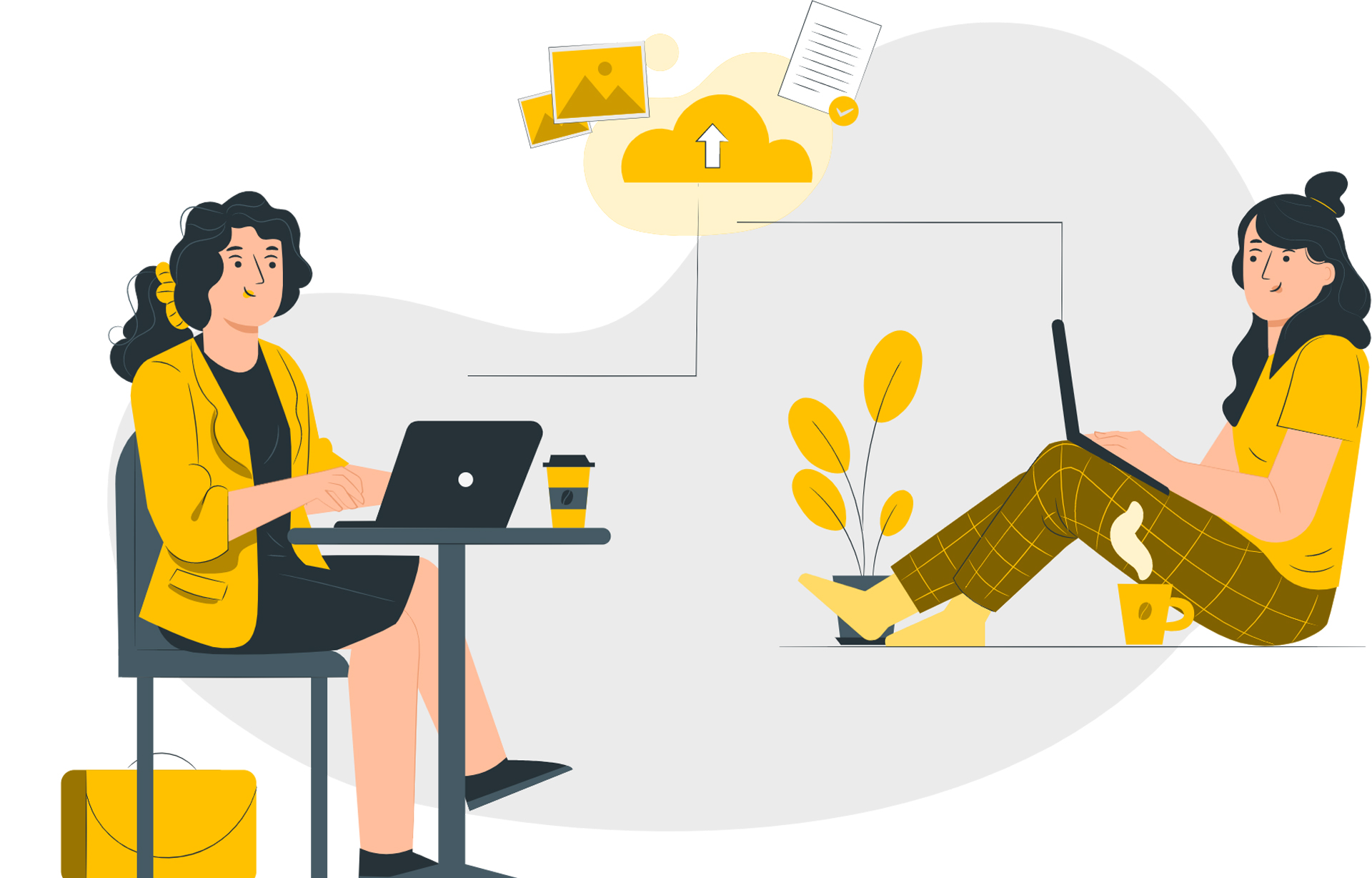 1 – Event Manager
Event planning includes a variety of duties including setting up the room, delegating tasks, sending invites, and scheduling and planning the event. Any conference or convention needs to have an event manager that can handle all of these kinds of tasks. When it comes to online events, it's vital that you have an event manager who has experience with virtual or hybrid meetings. Ideally, an event manager who has experience with virtual and hybrid meetings will be a good fit for this role. Although traditional event managers are accustomed to focusing more on aspects such as catering orders, venue space and coordinating with hotels for guest rooms, event managers are increasingly looking towards digital meetings as the way of the future.
If you're an experienced digital marketer, you understand the importance of social media and livestreams as tools to engage your audience. In fact, 70% of companies this year have set aside budgets for running social media campaigns as part of their overall digital marketing efforts. This is why the organizers of your virtual event might want to consider having a social media moderator to act as a link for your social media audience. The responsibility of this role includes managing the social media live streams for your virtual event and managing the question and answer session from that platform. Your virtual event should have a video stream in your session that is linked to a live stream to encourage social media engagement. You can easily add video streams to your meetings or conferences by using a reliable service like those offered by Sched. Keep in mind that virtual events may have a harder time keeping the attention of their audience, so it's important that your virtual event switches between live presenters, video streams, question and answer sessions and other forms of media to avoid a monotonous event. By going live on social media, you can potentially engage your industry's social media personalities and get more attention for your event.
3 – Virtual Producer
A virtual producer will help you choose the right webinar software and ensure that the event goes smoothly when being recorded. Producers are responsible for the actual production of your event. After all, one of the biggest plus sides of holding a virtual event is the ability to record it and store it for future reference. A producer should have the technical skills to make sure all the cameras and microphones are set up and optimized for recording, as well as take control of important aspects such as lighting and set up. A professional producer will lend credence to your event and make it easier to market your virtual event to future attendees. Providing a professionally produced recording of your virtual event is a benefit you can offer attendees. It will also help you review your digital event to spot areas of improvement for your next virtual event.
4 – Technician
Every event, virtual or otherwise, requires a technician that is knowledgeable in audio-visual technology (known as the AV technician). This person has responsibility over the technical aspects of the event, and will come to your rescue should you run into any glitches or technical issues. A technician will also be able to ensure that your virtual event is protected from security threats and hackers and should have an incident response plan in place for if your online meetings end up compromised. Inevitably, nearly all virtual events run into some sort of obstacle, usually caused by a shoddy connection or audio issues. Take, for example, the recent antitrust hearing that occurred at the House of Representatives during which a virtual hearing was held for the CEOs of Google, Twitter, Facebook, and Amazon. The hearing had to take a ten minute break due to issues with the livestream of Amazon CEO Jeff Bezos' testimony. This proves that even tech titan's are not immune to technical difficulties! It's extremely important to have a technician at hand, as well as a confident emcee that can handle these glitches and unexpected bumps with grace.
5 – Host/Emcee
Most events have multiple speakers, or a program that is divided into segments. It's essential to have a host, moderator or emcee who can help these transitions flow smoothly. A virtual emcee will be responsible for many of the same things as a traditional emcee, such as facilitating the slides in a presentation and introducing new speakers. They will also be a key part of keeping your virtual attendees engaged and having a successful question and answer session. In some cases, an emcee hosting a virtual event could be easier than hosting a live event. For example, popular webinar platforms such as LiveStorm or WebinarJam come with the ability to pre-record presentations instead of having to deliver them live, which means that (depending on the type of event you're hosting) your emcee may not even need to improvise on the spot. Regardless, an ideal emcee is confident, charismatic, organized and focused. For a virtual event, it's important that your host is familiar with the technology involved and is comfortable enough to smooth things over when the inevitable technical glitches occur.
Conclusion
In the digital era, virtual events are taking center stage. Companies and organizations are surprised at how much they can achieve through virtual meetings and conventions, which also have the added benefit of lowering costs and maximizing audiences. However, just like any event, it's important that you have a team of people with clearly delegated responsibilities to make sure everything remains organized and prepared.
---
Nahla Davies is a software developer and tech writer. Before devoting her work full time to technical writing, she managed—among other intriguing things—to serve as a lead programmer at an Inc. 5,000 experiential branding organization whose clients include Samsung, Time Warner, Netflix, and Sony.