Event reporting: make data-driven decisions
Gone are the days of blindly guessing what worked and what didn't. With Sched's event reporting tools, you can track session performance, collect valuable feedback from attendees, and analyze your event to uncover key insights that drive your future success.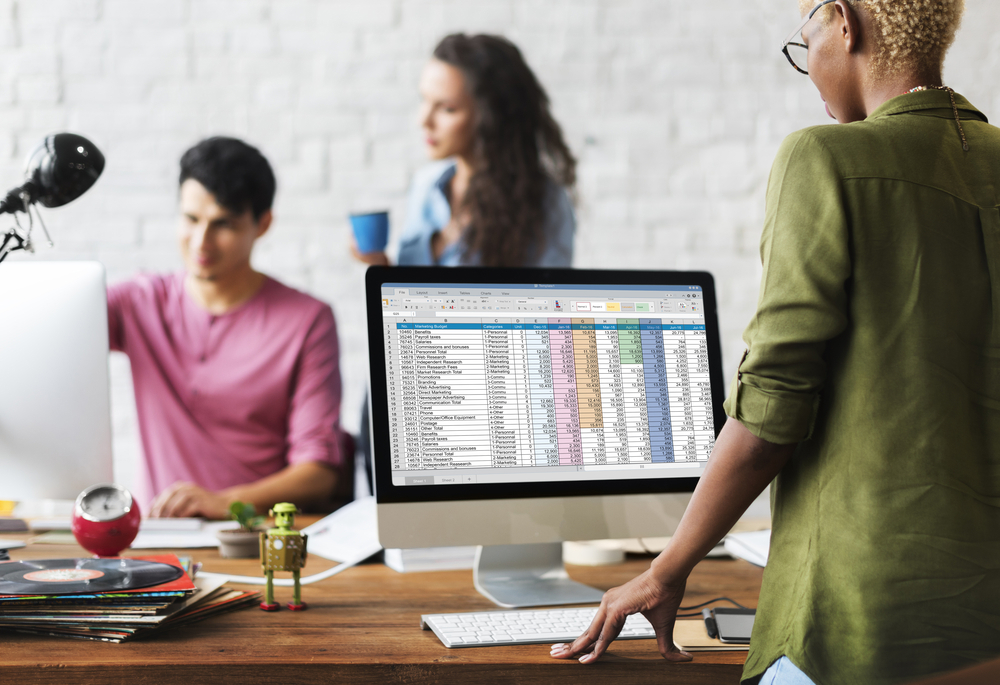 Keep everyone in the loop
Last-minute changes? No problem. Our integrated communication tools keep event participants up-to-date.
Complicated scheduling can spell planning disaster. Keep a clear overview of multiple sessions across different locations.
Eliminate multiple systems
Scattered planning tools turn event organization into a puzzle. Stay organized with one centralized platform.
Event data & analytics features
Event reporting features planners love
Improve every future event
Event reporting shouldn't be a slog. Stop digging for data and quickly review your event's performance with easy-to-use event reporting tools.
Let attendees rate individual sessions and leave feedback
Understand what content and session formats resonate with your target audience
Elevate the quality of your event sessions by sharing feedback with speakers and presenters
Export event data with one click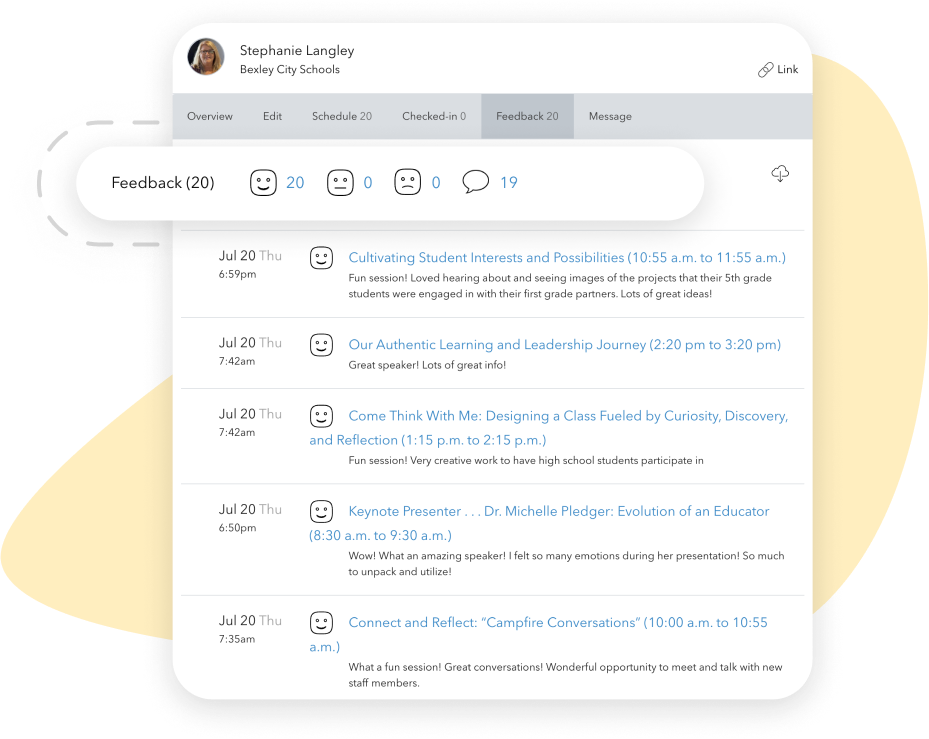 Manage and track attendance
Keeping an overview is easy with Sched's event reporting and attendance tracking features.
Enable self-check-in for attendees or take care of the process yourself
Add last-minute attendees to a session
Export attendance reports and data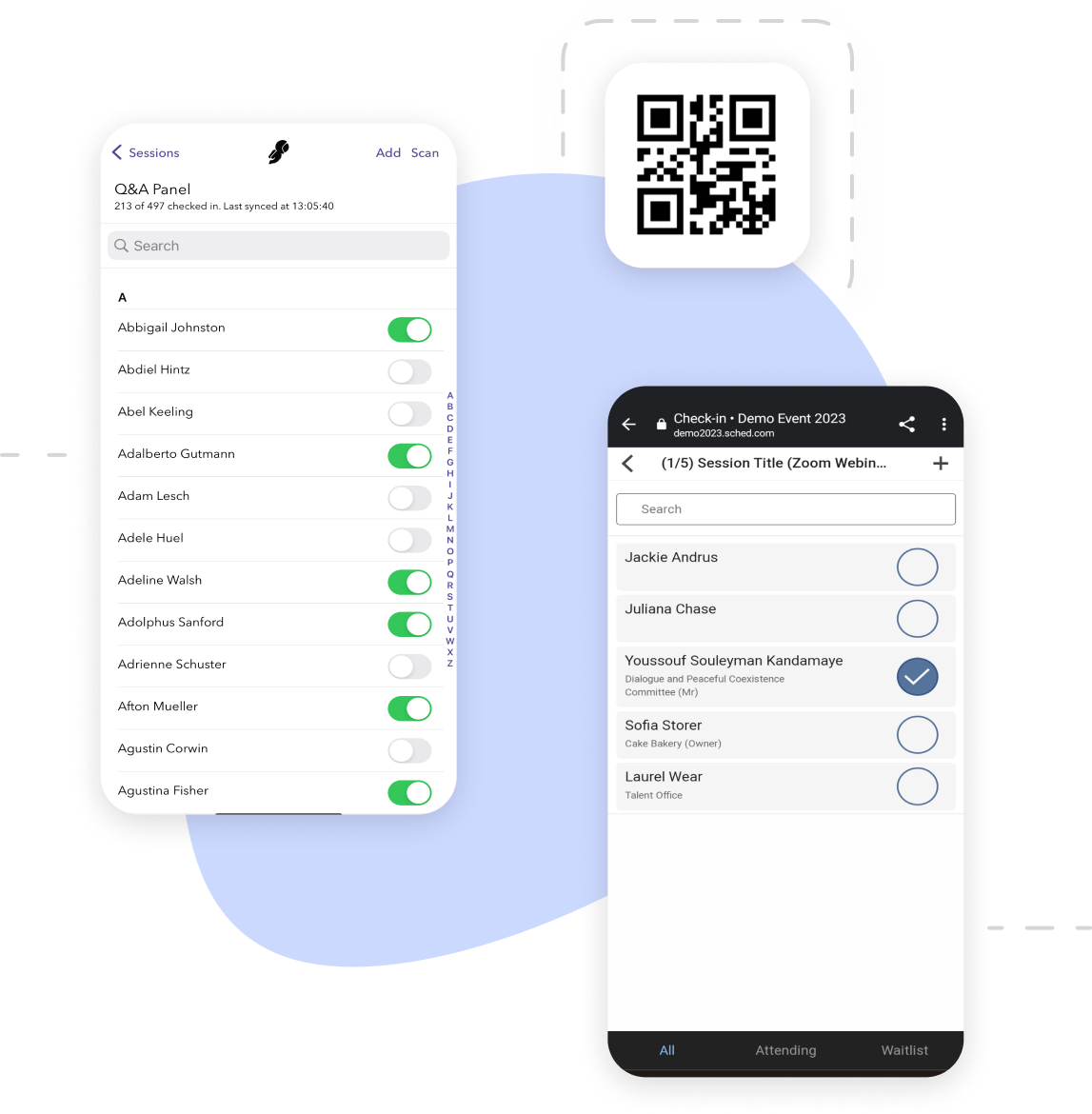 Analyze anything and everything
All our plans include robust event reporting tools. Need specific data? Our custom event reporting add-on gives you what you need without limits.
Get any event report in your desired format
Identity event and attendee trends
Track specific KPIs
Understand your event's ROI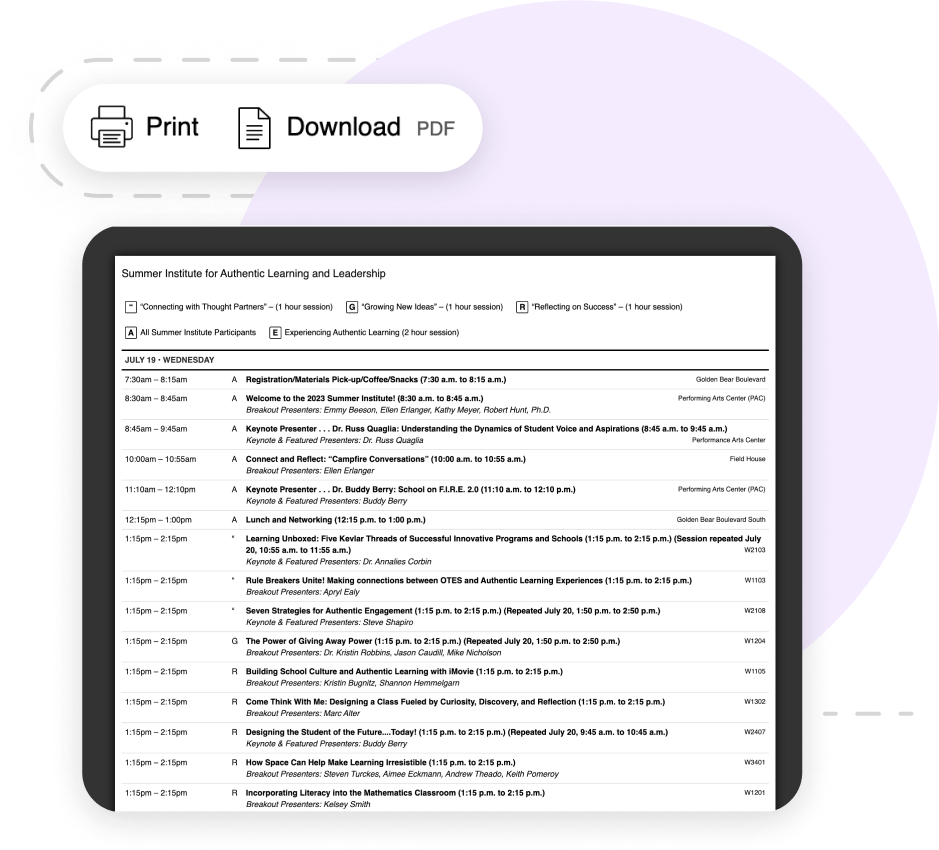 Choose event excellence with award-winning solutions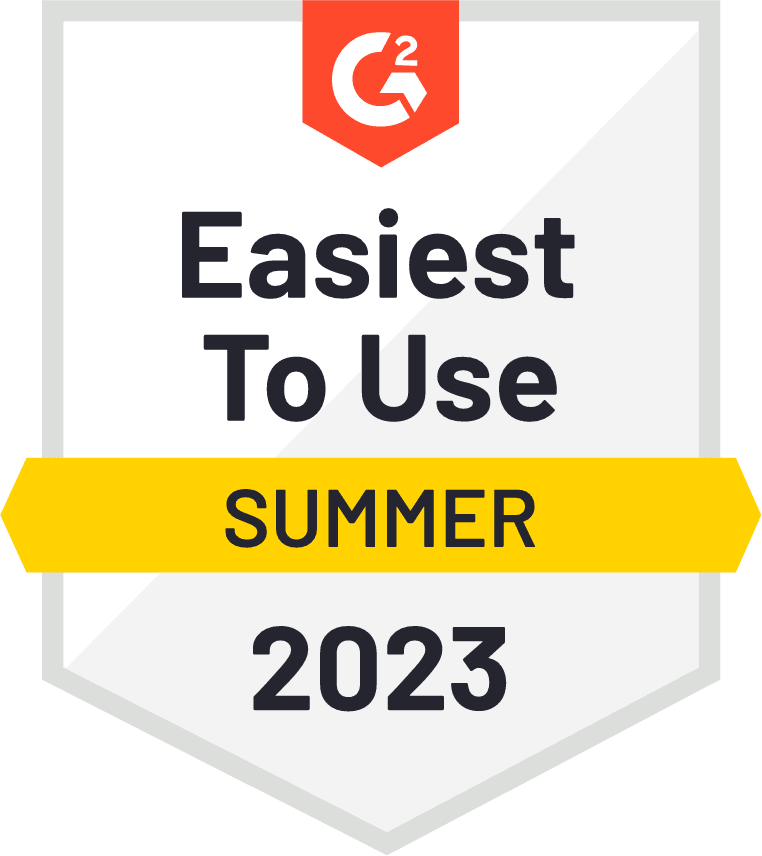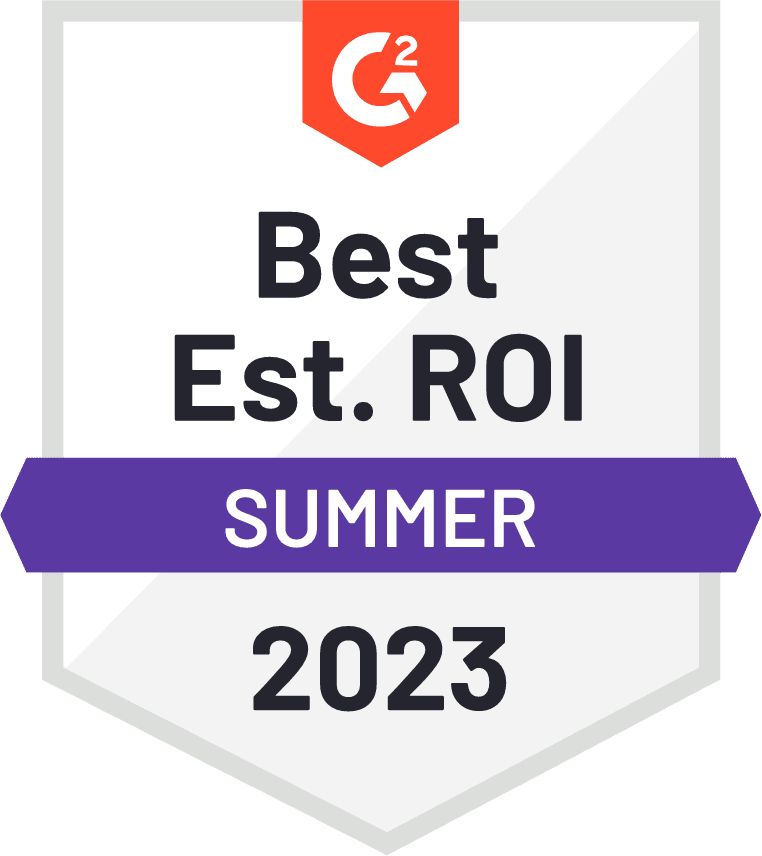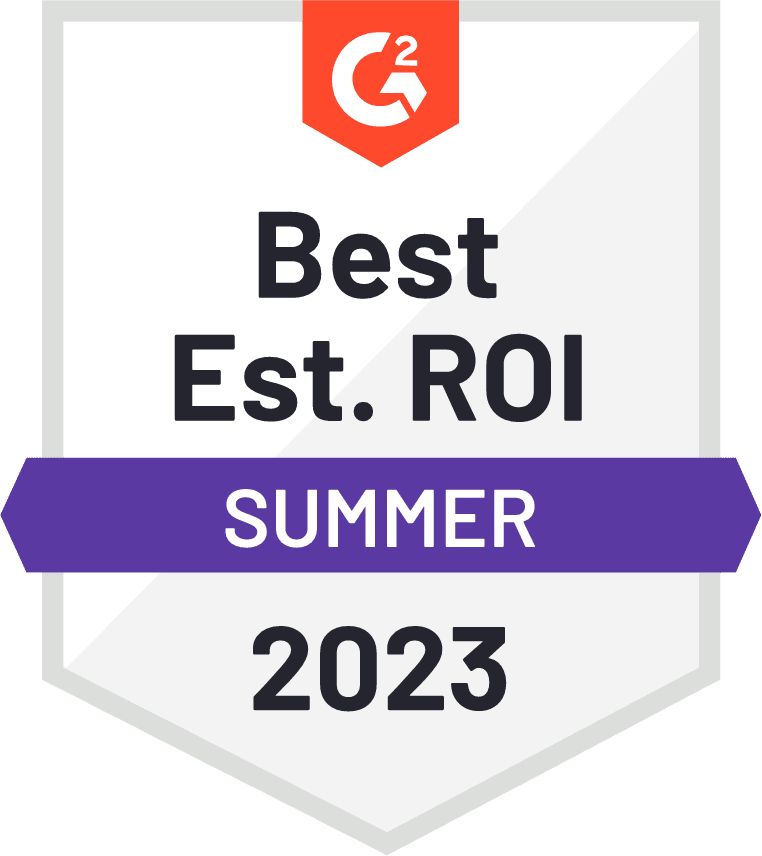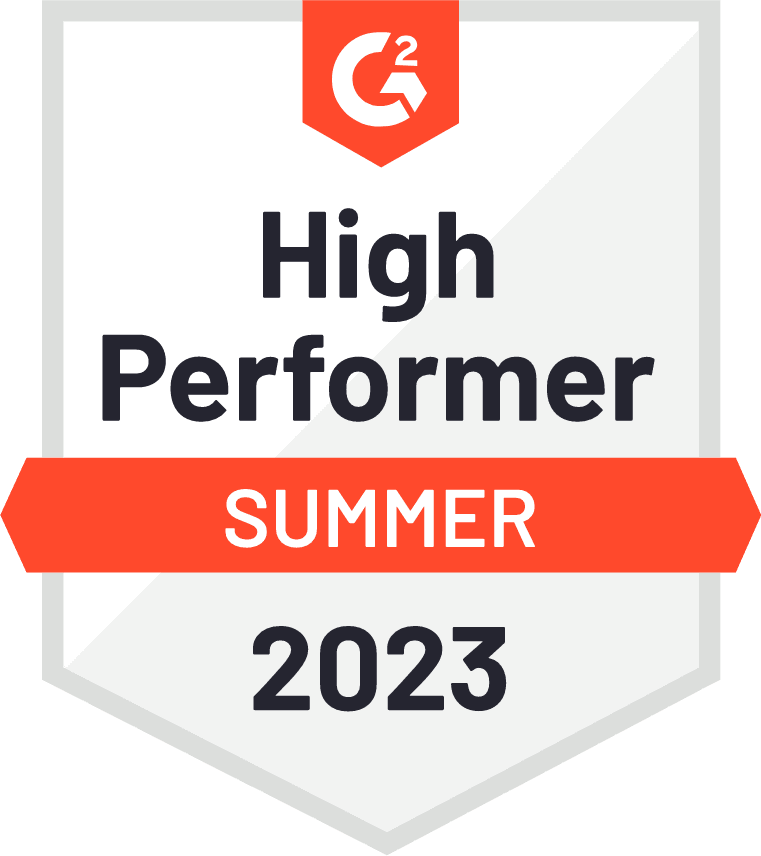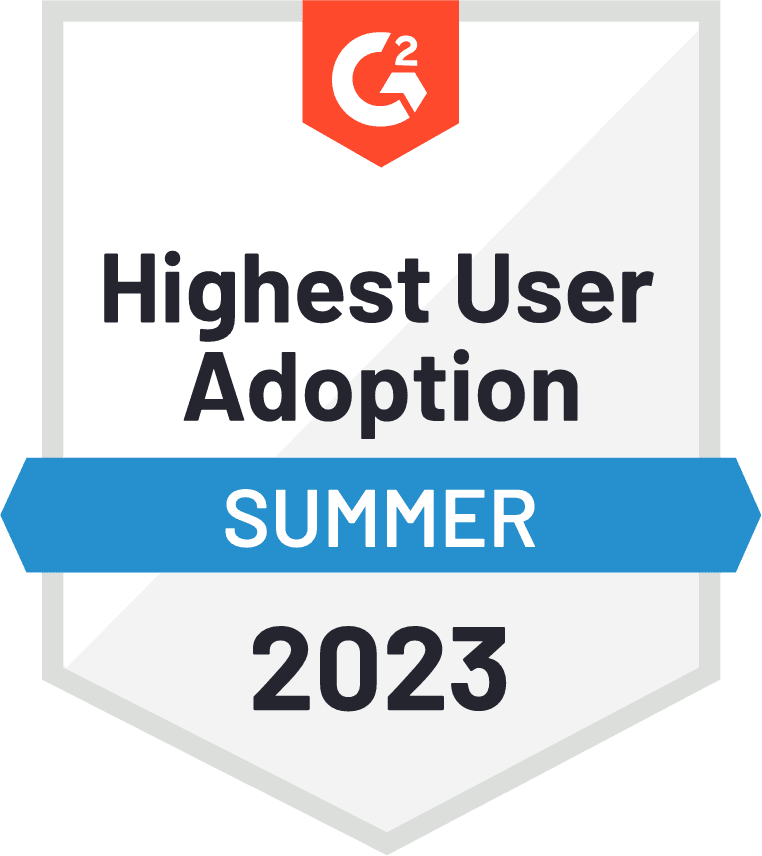 We asked - Customers spoke
Real Stories,
Real Impact.
" Attendees could go into Sched, see all of the sessions laid out, filter it and see what they want. This was really easy for them and they liked that. Sched was a perfect overlay to the event. "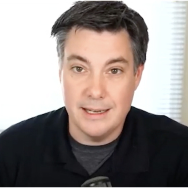 Chris Smith
Founder of Out of Chicago
" Our end users found the Sched platform to be a breeze: In fact, the 2022 conference was the 50th annual meeting and it received the highest average session scores in the history of this conference! "

Tonya Palla
Executive Director, National Coalition for Campus Children's Centers
" Favorite thing about Sched is the easy way to change schedules with the spreadsheets and how much the attendees like it. "

Amy Parham
CEO, Habitat for humanity
" As a student-led conference it was important that the set up be accessible, clear and user-friendly and it couldn't have gone better. "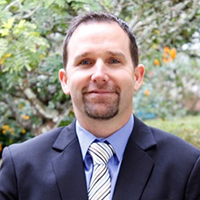 Dr. Michael Johnston
Assistant Head at Frankfurt International School
Try out with peace of mind
Explore sched for free now.
No time limit. No credit card required.