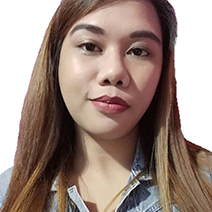 Ali Trinidad
Sales Administrator
Before working with Sched, Ali has comprehensive experience working in customer service for 5 straight years.
She worked as customer support for Telco, cable, and internet provider companies based in the US.
After working as customer support, she then transitioned to working as Human Resources Administrator in a company based in the Philippines where she's at. Then became Export and Import Logistics OIC for 3 years. Currently, she is the Sales Administrator for Sched.