We keep hearing it from event organizers and we've been pleasantly surprised ourselves, going online with events completely opens up your audience. Now anyone from all over the world can attend and get something out of your thoughtful content. With that barrier for entry lowered, everyone who may not have been able to travel to an in-person event, now has the chance to be part of your community. This holds true for all types of participants in your event. You can bring on speakers and presenters you've always admired but maybe didn't have the travel budget for and even enlist volunteers and engage exhibitors from different continents.
When opening your event up to a brand new audience, considering their experience is important. Do the tools work for them, does the content provide value and how can they engage with other attendees? We're all currently answering these questions and solving the problems at a rapid pace. The willingness to try new things has been inspiring.
To make sure your attendees are happy and engaged, they can now select the time zone they'd like to view your sessions in.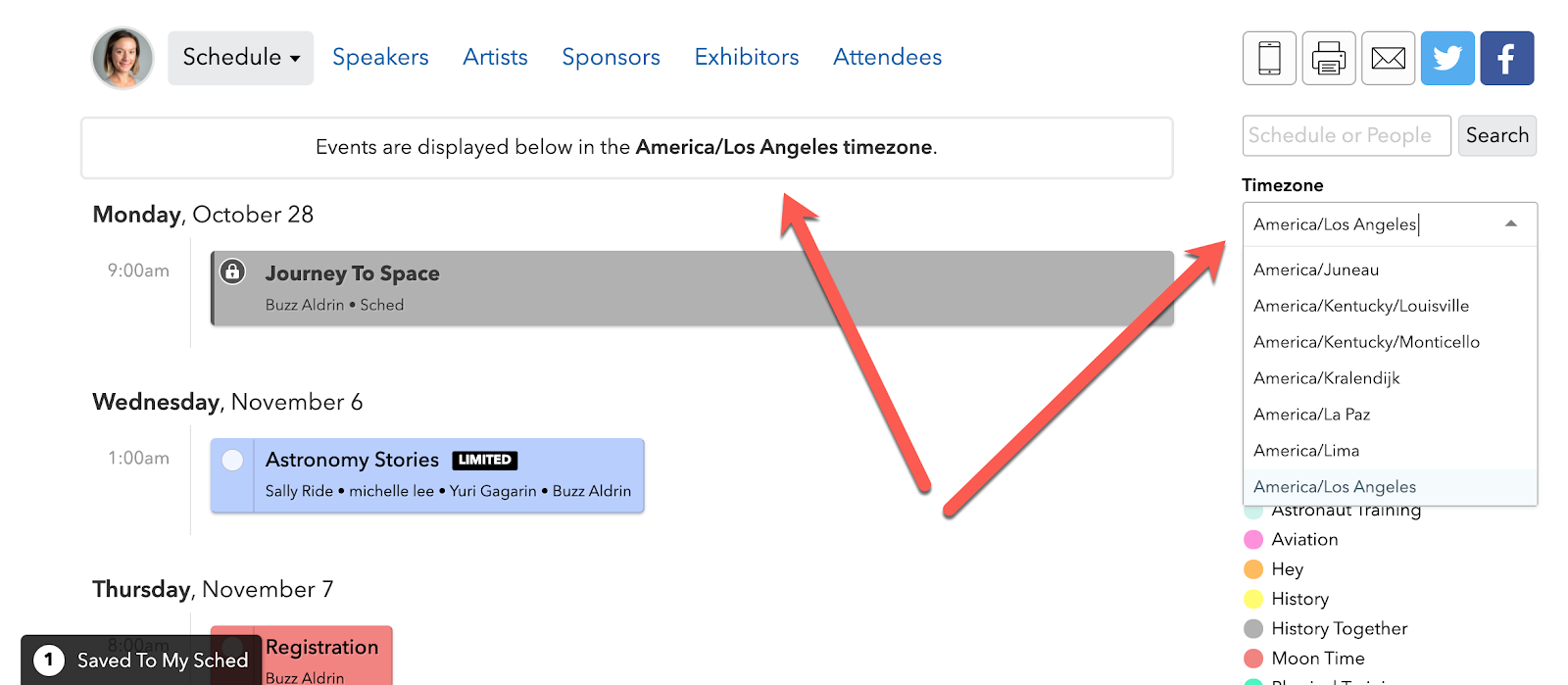 View the guide to managing time zone settings with Sched.